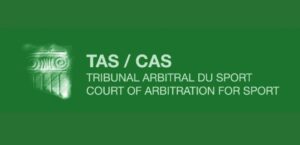 13 July 2021: The decision taken by the Court of Arbitration for Sport (CAS) on 17 December 2020 regarding the case of the Russian Anti-Doping Agency (RUSADA) needs to be strictly and consistently implemented across the Deaflympics Movement. Any deviation from the award could lead to new court cases or non-compliance procedures by the World Anti-Doping Agency (WADA).
This is why implementation guidelines were submitted to WADA by the International Committee of Sport for the Deaf (ICSD). They aim to help the ICSD with the correct implementation of the award. WADA's independent Compliance Review Committee (CRC) has now confirmed that the guidelines are in line with the CAS decision and, if respected, would not lead to a non-compliance procedure.
The guidelines provide the framework for the implementation at the World Deaf Championships and the Summer Deaflympics 2021, except the European and Junior Deaf Championships, and cover the period from 17 December 2020 until 16 December 2022 (the "Two Year Period").
The ICSD maintains a zero-tolerance approach to doping and is, and always will be, fully committed to protecting clean athletes and clean sport. We will continue to work together with WADA and the ICSD-sanctioned event organizers to ensure the implementation of the CAS award is compliant.
CAS 2020/O/6689 World Anti-Doping Agency v. Russian Anti-Doping Agency
ICSD statement on the CAS decision in the WADA vs. RUSADA Arbitration
ICSD guidelines relating to the implementation of the CAS award WADA vs RUSADA