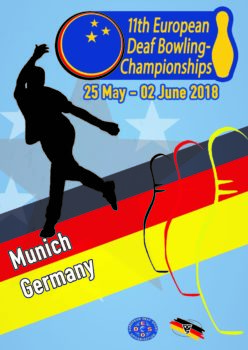 5th Mar 2018: The website for the 11th European Deaf Bowling Championships is now online. http://ecdeafbowling2018.de/
21st Dec 2017: Added final entry list of participating countries.
25th Oct 2017: Added final entry registration form and bulletin. The date for Final Entry form is 24th November 2017.
2nd June 2017: Added the inspection report for 11th EC Bowling in Munich, Germany. Important info: New date for EC Bowling is 24 May – 2 June 2018. Check in the report.