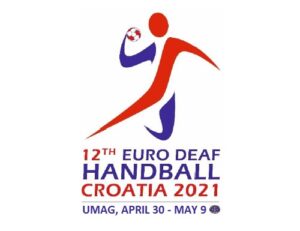 25 May 2021: HSSG, as the organizer of EDHC Zagreb 2021, supplemented the information on the hosting of this championship with the Covid-19 protocol for this championship. You can view the protocol at this link.                                 
o4 March 2021: As dates of European Deaf Handball Championship have been changed, Croatian Deaf Sports Association as organizer of Championships had to change place of the mentioned event. So instead of Umag, Istria, European Deaf Handball Championship will be held from 18th to 26th of June 2021 in Zagreb.
According to COVID-19 pandemics, for entrance into the Republic of Croatia, Croatian Deaf Sports Association, as organizer of European Deaf Handball Championship, has to provide some information about athletes and officials who will attend the Championship.
In attachment is Form – Data of Subject Athletes – you should fill and send us back, at the latest 5th of March 2021, so that we can go to further procedure with Croatian Ministry of tourism and sport and Ministry of the interior.
You can follow the information about this championship at this link: https://edhch2021.com/ which has not been updated yet.
03 November 2020: According to the ICSD request that all competitions should be organized by 31 May 2021, the new date of the European Handball Championship for the Deaf is 30 April to 9 May 2021 and all other information previously provided by the Croatian Sports Association of the Deaf (hotel information, location, …) are still valid.
On behalf of the Vice President of EDSO Mr. Zanecchia, as the EDSO representative for the 12th European Deaf 
Handball
 Championship, informs you that 
the application forms remain valid and there will be no need to re-apply
. In case of withdrawal from the final application, there will be no financial sanctions due to the COVID-19 situation.