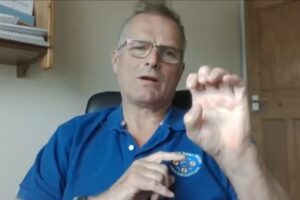 We as EDSO Football Commission had been continue monitoring the situation closely, since our last letter sent you on 20 th April 2020, along with video message.
EDSO Football Commission had met last night through ZOOM meeting and we were very concern about the current situation, second wave of pandemic had already began to spike in some of the EU countries.
It was agreed that there will be NO football fixtures until January 2021. But if any countrieshave already arrange the dates before 31/12/2020, please go continue unless the government or governmental department forbids you.
EDSO Football Commission still insist that ALL 3 Matchdays MUST completed by 30 May 2021. Playoff will be in June 2021.
Protocol is to follow:
1. Please ensure that the host countries are to give the visitor at least 2 preferred dates, separated by at least 7 days apart, before acquiring the stadium.
2. All three teams in same group had to agree the dates, not necessary in matchday order. We advised to all National TD to discuss by video chat, ZOOM, SKYPE or WHATAPP to set the dates quickly, before send email to confirm.
3. Matches can now be play during the winter (November to March).
4. If winter matches, please ensure the ground have floodlights and well drained pitch or use FIFA Pro artificial pitch (3G)
5. All host is to inform Luuk Ruinaard at least 5 weeks for him to allocate EDSO Observer.
Also please be considerate for the welfare of our players and sports friends and at the same time, be aware and keep monitoring of the situation in your own country.