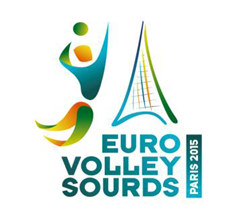 See annex the letter with the official program and regulations 9th EC Volleyball 2015!
We apologize for the wait because after the withdrawal of the Germany women's team had to adapt the program completely.
The withdrawal of Germany Women team series format was modified. The women's team of France has moved only one of the 4th category of group C to group D. Because France is also organizer they are listed as a series of head.
Enclosed you will find the rules and the list of the penalty fees at this EC.
The links for the 9th EC Volleyball 2015: www.volley-sourd.fr/paris2015/en/
www.facebook.com/EuroVolleySourdsParis2015
www.edso.eu/sports/volleyball/index.php