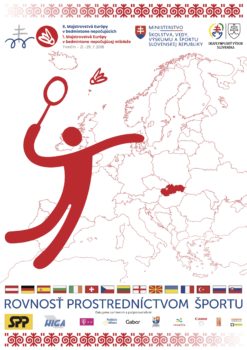 20 Aug 2018: Added the 1st Youth & 8th Badminton Championships Report
11 July 2018: Added the poster.
21 Dec 2017: Added Registration Forms and Technical Regulations. Final Entry registration deadline is 21st Jan 2018!
21 July 2017: Martin Bogard was in Trencin, Slovakia on 24th June 2017. He inspected the site. Everything went very well. Site inspection report in attachments section.