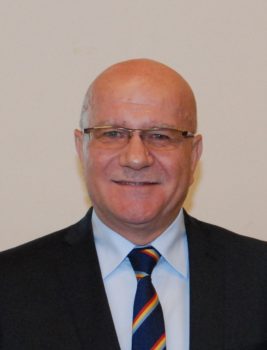 On behalf of the European Deaf Sports Organisation (EDSO) Executive Board and Sport Technical Directors, I wish to express our shock on hearing and our deep sadness of the death of our Vice President Vasyl Sandugei in Ukraine, at the age of 61.
Mr. Sandugei was elected as EDSO Board Member from 1998-2010 and also elected to serve for two consecutive terms as Vice President from 2010-2017. His role involved in organising European Deaf Sport Championships throughout Europe as well as managing Sport Technical Directors in following up with latest sport technical regulations. We remembered him as an excellent and dedicated sports leader who had worked tirelessly for EDSO. He was deeply passionate and knowledgeable about the organisation and made many lifelong friends all over Europe. We will all miss him greatly.
We send our deepest sympathy and sincere condolences to Mr. Sandugei's family and friends at this sad time.
Bjørn Røine
EDSO President