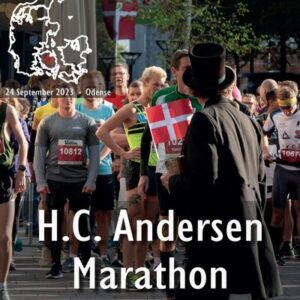 25 September 2023: Updated results and group photo with participants of EC Marathon Odense 2023
11 September 2023: Added a List of participants and Start List
23 March 2023: Welcome to 3rd European Deaf Marathon Championships 2023
It is a great honour to arrange 3rd European Deaf Marathon Championships 2023, which will be held on 24th September, 2023 at 10.00 in Odense, Denmark.
We would like to invite you to Odense for an exciting running day in September 2023. Danish Deaf Sports Federation arranges EC Marathon 2023 with HCA Marathon, who has arranged high-level, professional and international running events for many years.
Danish Deaf Sport Federation are pleased to host 3rd European Deaf Marathon Championships. Odense is a perfect city for this international running event.
Please find more information of EC Marathon here.